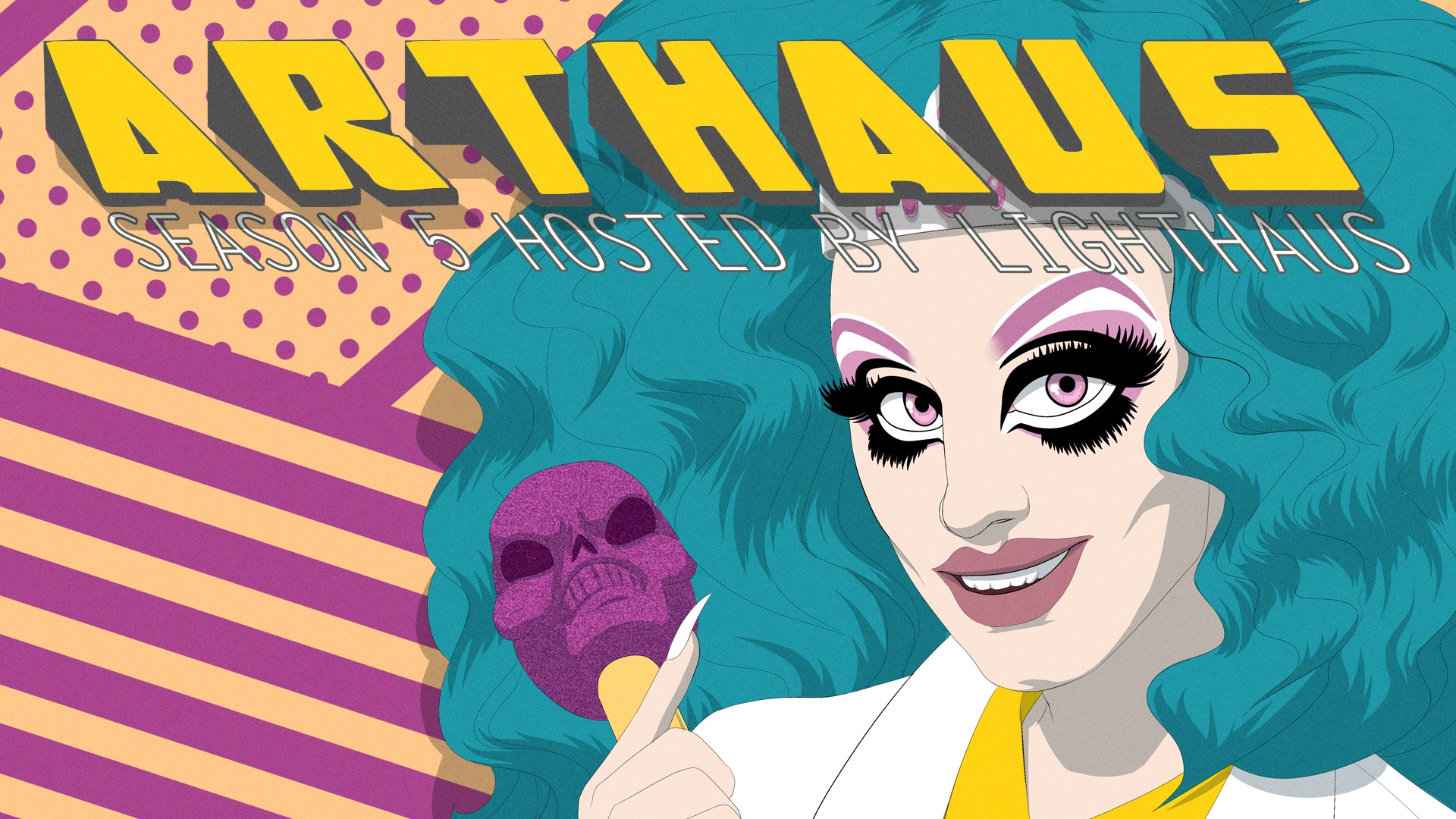 ArtHaus 5.0: ArtHaus Ball
For the SEVENTH episode of Season 5, LIGHTHAUS is taking a break from all this divisive, competitive nonsense, with an off-season BALL (which is also a competition). All hauses who made it through to the semi-finals will able to compete in the first ever ArtHaus Ball, where they each send one representative to serve us three different runways: an outfit, a scepter, and a pet!
We're looking for these crafty critters to show us what they can bring to the ball that shows us who they are. Oh, and the winner gets $100! Even creative expression needs a financial incentive.
Although this is an ArtHaus show, the winners (and losers) do not affect their standing by competing. You'll be seeing all of our brawling ballers in the next three semi-finals episodes! So take a load off and come support our midseason slump!
This Month's Theme =
`*~♡+:~.~:+♡~*`
ARTHAUS BALL
`*~♡+:~.~:+♡~*`
Special Guest Judges:
MISS TEXAS 1988
BETTY WETTER
COOKIE COUTURE
Competing Houses:
HAUS OF MUKBANG
(SOLANA SOLSTICE)
&
TRAGIC TREEHAUS
(VOODOO NIGHTSHADE)
Host: Heavy Scene Macaque
$7/advance, $10/at the door
Doors @ 7pm / Show @ 8pm
Dress to express.
—————————————-
Kremwerk
1809 Minor Ave.
Seattle, WA
kremwerk.com
21+
—————————————-
Sign up for the Kremwerk + Timbre Room Complex mailing list on our website, to stay in the loop about upcoming events, ticket giveaways and more!
www.kremwerk.com
………………………………………
Kremwerk strives to be a safe space. The following actions or display of behavior will not be tolerated: bigotry, racism, sexism, transphobia, homophobia, misogyny, ableism, as well as the disrespect of the rules of consent. Our staff is here to support you.
Kremwerk is currently not an ADA accessible space. Club entry is through a flight of 12 metal stairs, with two small steps leading into the main part of the club. We have 2 restrooms with a total of 3 stalls and 1 urinal, all gender neutral. If you would like access to single-stall restrooms, please don't hesitate to ask our door & security to allow entry upstairs into Timbre Room, which has 2 single-stall gender-neutral restrooms.
For any questions about safety & accessibility, please email info@kremwerk.com